DWG ASSOCIATES is Oxygen Wastewater and Water Treatment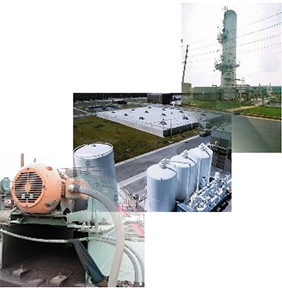 For 30 years, DWG ASSOCIATES has been providing objective, independent, unbiased, and cost effective engineering services, training programs, plant operations assistance, and operator training tools for the wastewater and water treatment marketplace. We are experts in pure oxygen, sometimes called high-purity oxygen (HPO), wastewater and water treatment technologies, whether it's oxygen or ozone gas.
If your plant uses a pure oxygen activated sludge process like the UNOX System or OASES system with Cryogenic, PSA, VSA, or VPSA oxygen generation, we "speak" your language! We also "speak" Ozone wastewater and water disinfection, Oxygen Aerobic Digestion, Oxygen BNR, pipeline or liquid oxygen (LOX) supply, and water and wastewater aeration systems. Whether you're the plant operations staff, plant management, or the plant's consulting engineer, our experts can help you keep your project or design on budget, oxygen safe, and on time. With DWG ASSOCIATES you'll get the oxygen expertise you need, when you need it, and always supplied by experts that not only know the technology but, in many cases, helped invent it. Our HPO design capabilities, expertise, and design tools are unparalleled in the marketplace, making us far more timely and cost effective than anything you have "in-house."
In addition to design-type work, we are also experts in operating plant optimization, operator training, oxygen generator plant maintenance (like cryogenic plant annual turnarounds), and HPO specific computer simulation. Our operator oriented plant simulation software is used at some of the largest, most sophisticated wastewater treatment plants in the world. And our design software has been used to design virtually every HPO plant in the world. We can help you engineer, operate, optimize, or maintain your HPO wastewater treatment plant. With DWG ASSOCIATES' help, your HPO project, whatever it is, will remain on schedule, on budget, and compliant with oxygen safe design/operating practices.