UNOX & OASES Engineering & Training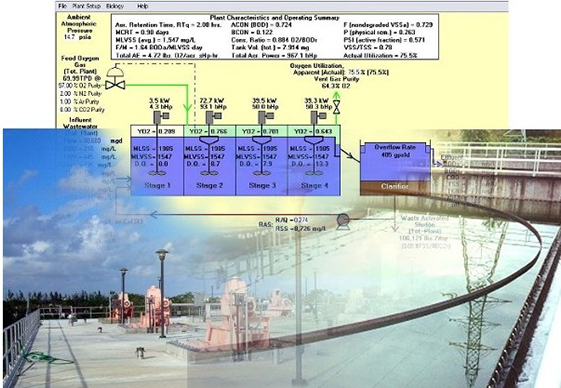 Environmental process engineering is DWG ASSOCIATES' forte. We know wastewater, water, solid waste, and air pollution control technologies and markets. But we're specialists in wastewater and water treatment technologies that use high-purity oxygen (HPO) or ozone gases, like the high-pure oxygen activated sludge (HPOAS) UNOX System or OASES system. DWG ASSOCIATES provides unbiased and cost effective engineering expertise for all oxygen/ozone wastewater and water treatment processes. And we've been doing it continuously for almost 40 years!
High-purity oxygen (HPO) wastewater and water systems are unique technologies. Evaluating the individual components and/or the entire system requires specialized engineering expertise. If you're asking questions like: Is my plant running as efficiently as originally specified? Is it time to modernize some of this original equipment? What new technologies are applicable for my plant? What new technologies are cost effective? How can I minimize the energy consumption of the system? DWG ASSOCIATES knows the answers. We know how and why your plant was designed the way it was. And we have the expertise, tools, and experience to help you run your plant as efficiently as possible.
Our technical capabilities are supported by state-of-the-art computerized design and engineering tools that are unrivaled in the marketplace. We regularly work directly with UNOX System or OASES System plant owners or as a subconsultant to other consulting engineering organizations.